Licensed, bonded, and insured, Southern Comfort Home Care is locally owned and operated by partners who bring home health care to a higher standard.
One is a Registered Nurse with 10 years' experience, eight of them in home health care. Another is a lifelong health care volunteer and administrator, also with eight years' experience in home health care.
So many home health care providers are "number crunchers," taking a dollar-based approach to patients' health. At Southern Comfort Home Care, we take a patient-centered approach, placing a patient's clinical needs at the top of our priority list.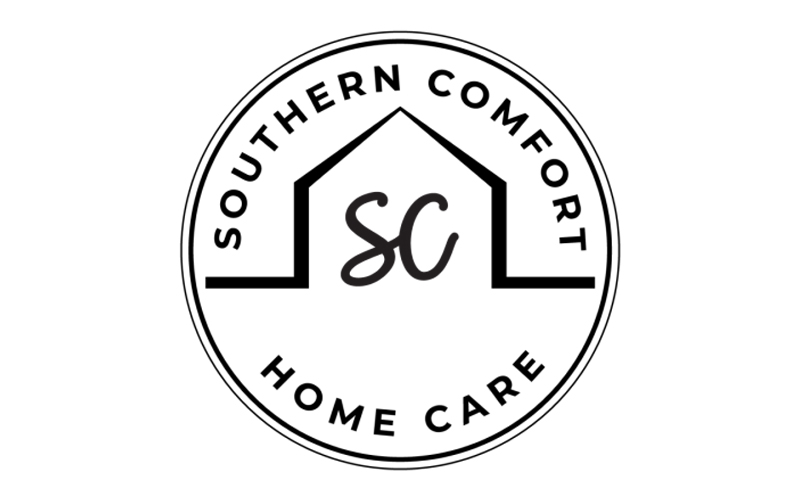 Southern Comfort Home Care is a provider of home health care, not a registry. Each of our caregivers, from our LPNs and RNs, to our CNAs and HHAs, is part of the Southern Comfort Home Care family. They're on our payroll and have met our stringent standards for ensuring our patients receive top-quality care.
The practical side of that means each of our caregivers is covered by our liability insurance and workers' compensation; our clients never have to worry about being held liable if our caregivers are injured while providing care or services.
By bringing all of our caregivers onto our payroll, we are able to ensure that each member of our staff has the training, experience, and level of compassion to be a Southern Comfort Home Care professional.
Our interview process includes a background check and several pre-hire interviews so we can accurately determine a potential caregiver's philosophy of patient care, temperament, and level of compassion.
We also require our caregivers to come to us with at least six months of experience in-home care, not just hospital or facility service. Why? Because in hospitals and nursing facilities, caregivers are task-driven. They have multiple patients to oversee, and are conditioned to make sure care tasks are performed and checked off, then to move onto the next patient and do the same.
That isn't the approach we take at Southern Comfort Home Care. Here, we are well aware that our caregivers are coming to your home, to take care of only one patient, and to offer support and guidance to our patient's family. Our caregivers get to know the patients under their care as unique individuals, and this familiarity makes our caregivers more alert to subtle changes that can signal a turn in our patient's health.
Southern Comfort Home Care also ensures that our caregivers participate in ongoing training to help them stay current with advances in health care, and home health care in particular.
Southern Comfort Home Care is dedicated to making sure our patients and their families are confident that they are receiving the best possible care. While most of our patients are senior adults, we treat patients of all ages, and we handle all types of medical challenges.
We provide consistency, too. We know that having an endless stream of unfamiliar caregivers coming to the home adds more stress to an already uncomfortable situation, especially if a patient is living with dementia or other memory disorders. We strive to ensure that you will see the same caregivers as long as you are our patient.
If you don't feel your caregiver is a good match for you and your family, we will work to find the right match for you. And on those rare occasions when your caregiver is sick or unavailable, we will cover that caregiver's shift with someone equally capable and compassionate.
Southern Comfort Home Care is dedicated to equal opportunities in employment and in serving our patients. This means we discriminate neither in our hiring process, nor in our patient intake policies. We do not discriminate on the basis of gender, race, national origin, ethnicity, or sexual orientation. Our only "discrimination" is in hiring the most qualified caregivers for our patients.
Schedule Your Free Consultation Today!
Just let us know how to reach you, and what questions you have and we'll be in touch soon.
Highest Qualifications
Southern Comfort Home Care is licensed, bonded, and insured, protecting your interests if one of our health care professionals is injured in your home. Our caregivers are experienced home health care professionals whose integrity has passed our rigorous background checks, and whose work history includes reliable, verifiable home health care.
We're a Provider
We are not a registry. There's a big difference. A registry is simply a way for independent contractors to find new customers. As a health care provider, we employ the caregivers that we match with our patients' needs. We provide our caregivers with workers' compensation, we cover the employer's portion of Social Security, and we make sure our patients are at the center of all our policies.
Compassionate Competence
Our caregivers, from our RNs and LPNs, to our therapists and aides, have a proven history of delivering heartfelt, compassionate care with a notable level of professionalism. Our patients are never treated as a "task" to be accomplished. Our caregivers appreciate the trust our patients and their families place in us to not only provide necessary care, but also notice subtle changes that could signal an important change in a patient's condition.
Responsive and Reliable
Accepting a caregiver into your home, for an hour or around the clock, can mark a stressful change. Not at Southern Comfort Home Care. We spend time to match you with the right caregiver(s) for you. In the rare instances when your regular caregiver is unavailable, we will let you know who will be at your home instead. We will never leave you wondering if your home health needs will be met.